For Location and Contact details, please click the link to Solomon Directory below: Dolphin View Beach | Solomon Directory (islesmedia.net),
Related Link :Dolphin View /Solomon Women
Dolphine View Beach Facing The Brunt Of Covid-19 Situation
BY JOY OFASIA
THE COVID-19 pandemic has affected local businesses in the country and has forced employees to loose their jobs.
Dolphins view beach is among these businesses who have been affected and is located at the Tamboko district in Northwest of Guadalcanal.
Speaking to the Solomon Women's newspaper, Kuvien Para the owner and manager of Dolphine view beach says that this issue had been a big challenge to them.
"Just like all other local businesses in town and in the provinces, we are also facing this issue too and it has been a great challenge," Dolphine Beach manager said.
Mrs Para says, as a beach owner and manager, I have seen a big difference over the past years since the Covid stuation. People and guests no longer come to the beach often. We only have few visitors through the weeks or even months.
"We normally have guests who come here to do retreats, occasions, picnics and etc. But then all these now are not normally as before, only a few people come by," she said.
She said that this has affected the business and has caused a great challenge for not only the business but for her staff.
Mrs. Para said that due to this situation, she had to release all her employees from their jobs.
"As an employer having to cease my employers is sad, because I know that too many of them, working here is their only way to earn money for their family," she sadly said.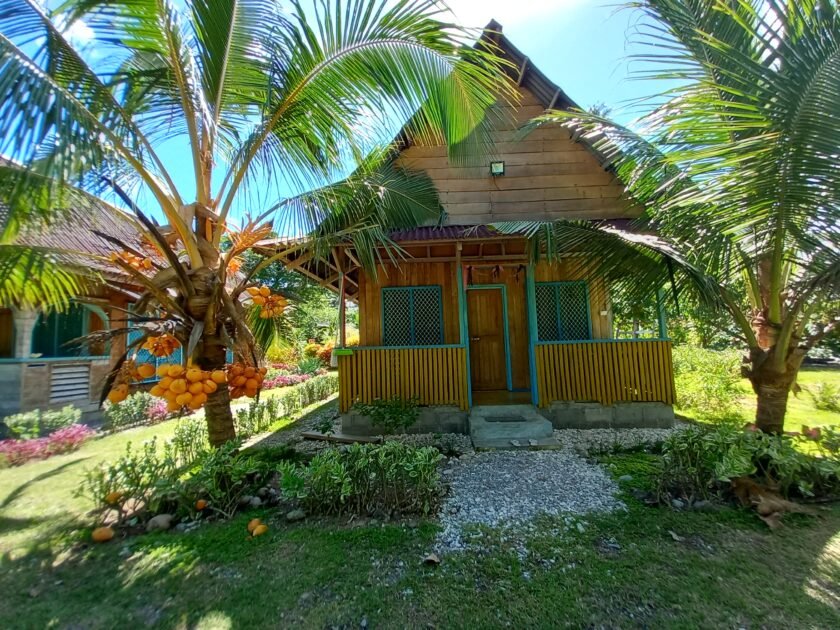 Mrs Para explained that she had plans to help the people in the community when starting the business in 2015.
"I wanted to support the people in the community where my business is located here in Tamboko by employing them to do little jobs around the beach so that they too could support their families," she explained.
"Not only through employment but also support them through ordering and purchasing local products from them for guests here at the beach," she continued.
"But all these have stopped due to the covid-19 situation," she sadly said.
"Currently I am left with only one staff that is currently living with me, who is a big help to the beach helping me with jobs around the beach."
Kuvien says that Dolphine beach has three bungalows, a beautiful environment and beach.
One special thing about the place is you get to see dolphins each day early in the mornings and late evenings when they pass by or swim around at sea.
"We also are currently keeping turtles here at the beach for our gusts to view them when they come around,' she said.
Kuvien hopes that all will go well and is looking forward to great things in the future so that the business will go back to normal and that her staff could regain their jobs again.